Our Capuchin brothers throughout the Province
report in on some happenings in April . . .
---
"Emmaus 5" Meets with Hearts Burning

     Our brother Paul Dressler, OFM Cap., Provincial Director of Formation, sent along a photo of the Emmaus 5 Group who met to share a good meal, fraternal interaction and ministerial inspirations in April. The E5 includes the friars who have been serving in full-time ministry for 5 years or less, and these occasional gatherings give them a chance to support one another, to catch up with each others' lives and to share experoemces from the various ministries throughout our Capuchin Province. The session was animated by our brothers Bill Gillum, OFM Cap. (from the Formation Staff at Capuchin College in Washington, DC, Frank Yacobi, OFM Cap. (Executive Secretary at St. Conrad Friary in Allison Park, PA), and Bob Toomey (St. Paul Friary, Cleveland).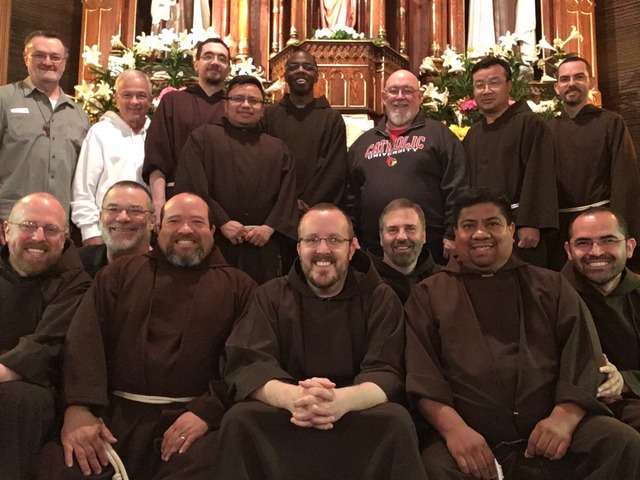 ---
Farewell to Philadelphia

     From our brother Kip Ledger, OFM Cap., Director of Postulants at our Padre Pio Friary, Philadelphia, PA:  Here's a picture from the last day at St John's Hospice for Mike Meza and Paul Rahn. There were many sad faces and tears shed over Mike and Paul's moving on from SJH and quite a few people gave witness to the many ways that Mike and Paul have helped them personally and had an effect on their lives. A true examples of Capuchin Spirituality at work!
     Paul (center, with the red shirt) will be moving on to the next stage in his Capuchin formation. He'll be joining his fellow postulants (candidates) at our Capuchin pre-Novitiate program in St. Louis, MO. Meanwhile Br. Mike (to the left of Paul) has accepted a position in the Liturgical life of the Shrine Basilica of the Immaculate Conception in Washington, DC.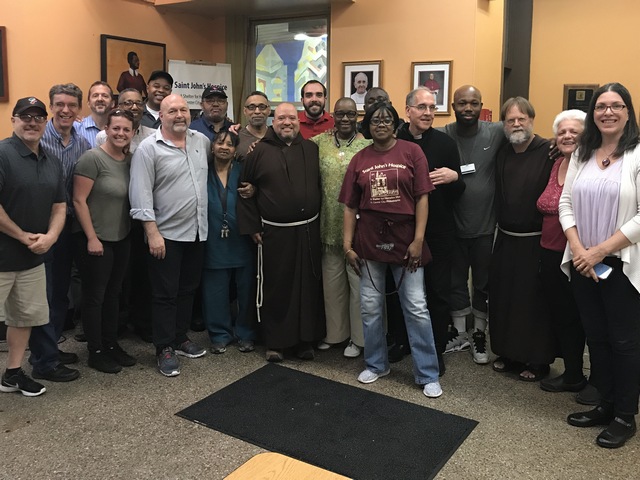 ---
Easter Springs Eternal

     We have some shots from the Easter celebrations from our St. Francis Friaries in Harrisburg, PA, and in Washington, DC . . .

     In Harrisburg, Br. Reynaldo Frías, OFM Cap. serves as deacon at St. Francis Parish there and writes: Attached are some pictures to share of  our Easter Vigil liturgy. We had a great number of new Catecumens, 40 Baptisms, 30 First Communion candidates and 20 Confirmations. There is cause for rejoicing!
     Br. Reynaldo holds the Paschal candle, below, while Fr. Orlando Reyes, OFM Cap., pastor at St. Francis, baptizes one of our newest Christians.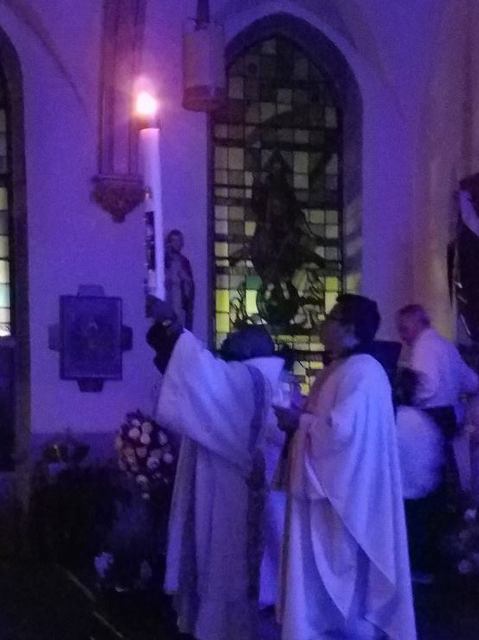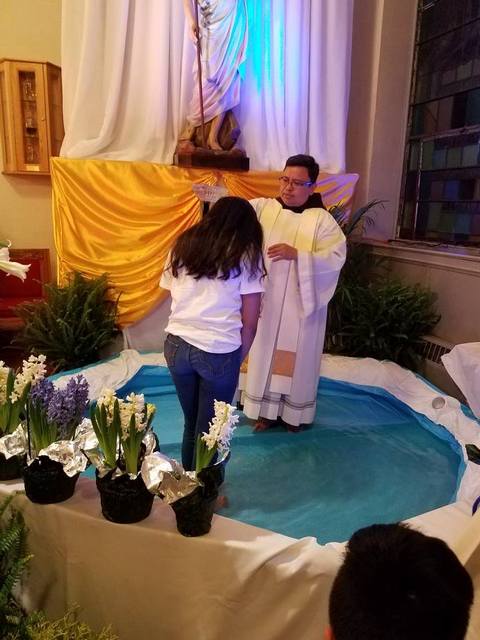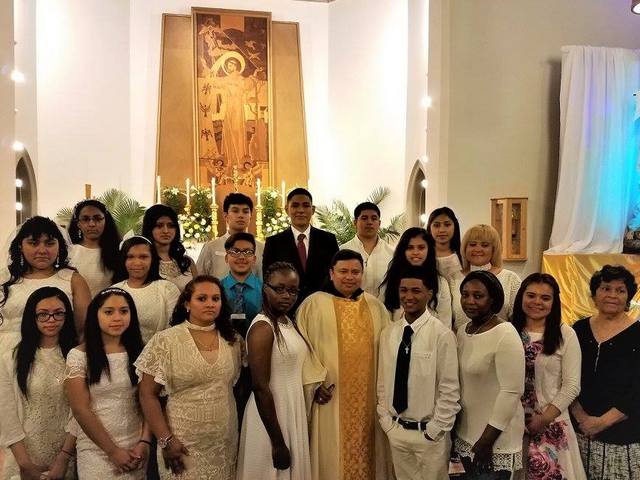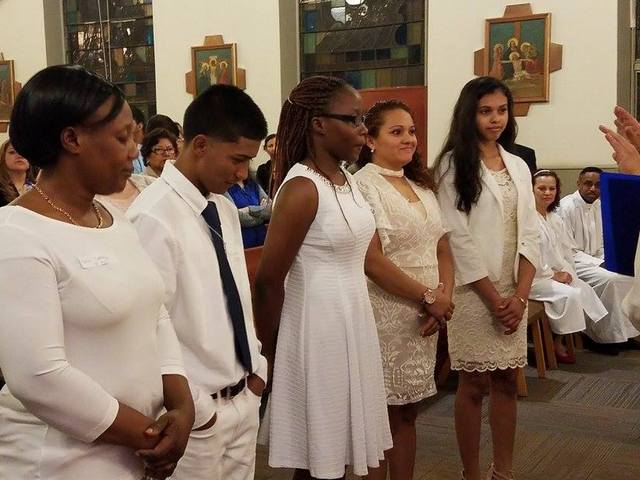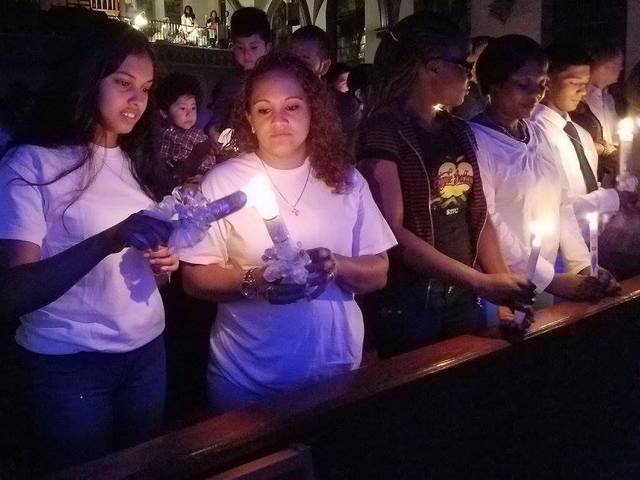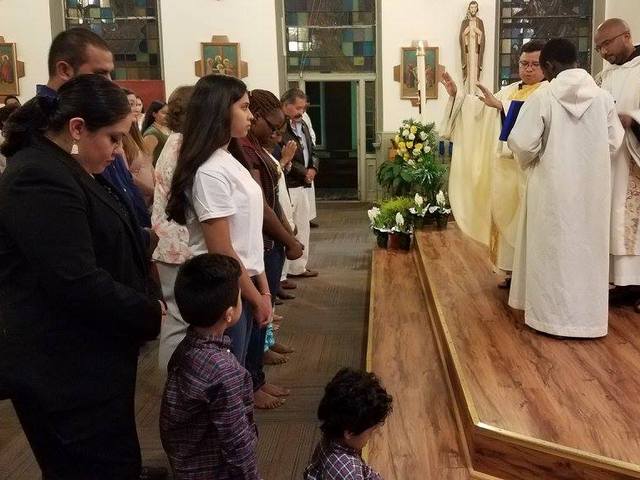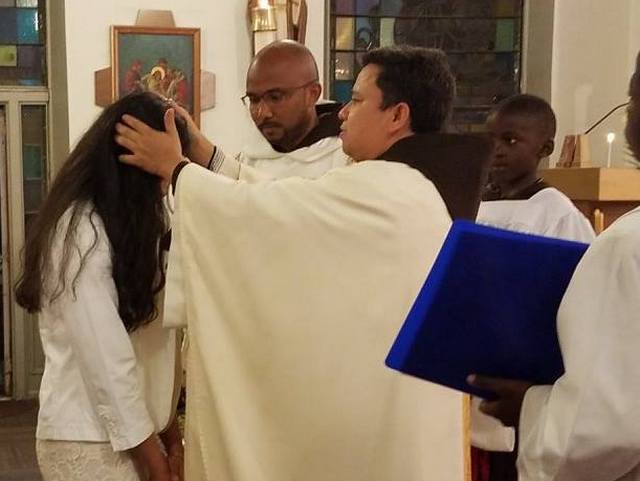 And from Br. Matt Hindelang, OFM Cap.: I have some pictures from the Triduum we had at Cap College [in Washington, DC]. It was a combined celebration with the Postulants, Borromeo students [from Wickliffe, OH] and a few other friars. You can see the entire album here.
     It looks like quite a feast . . .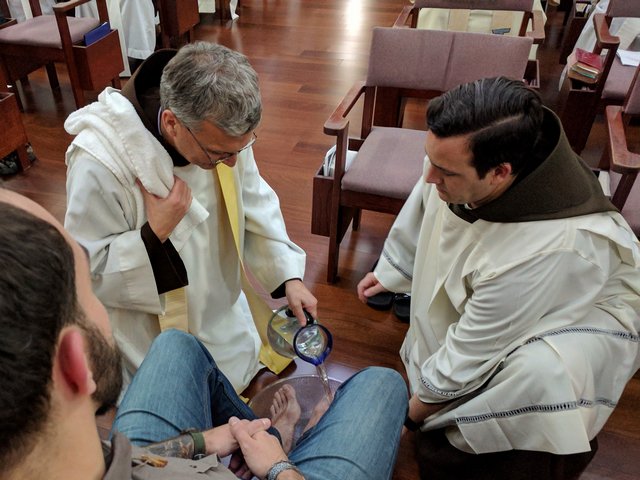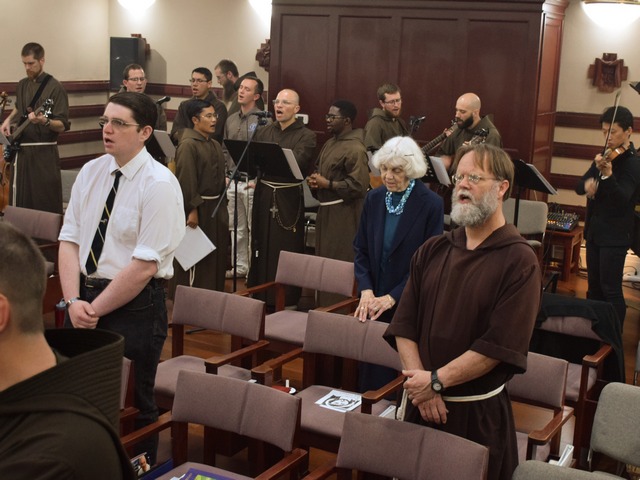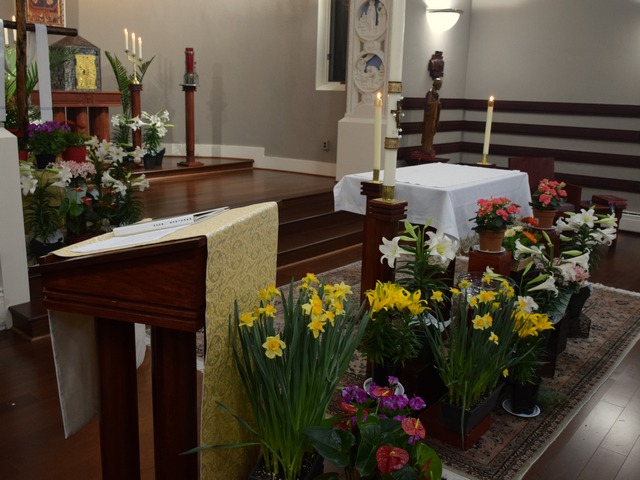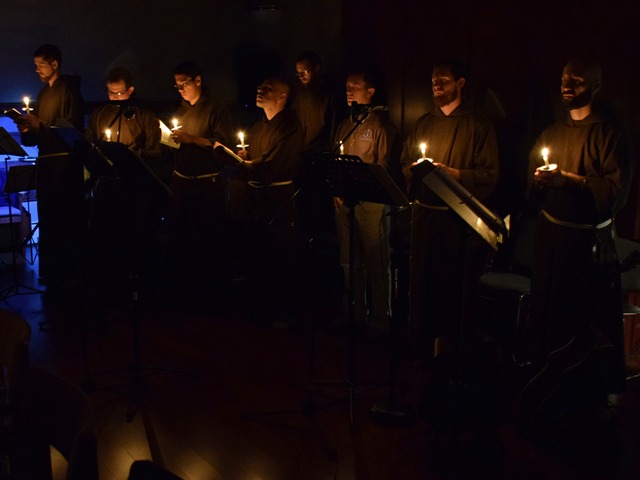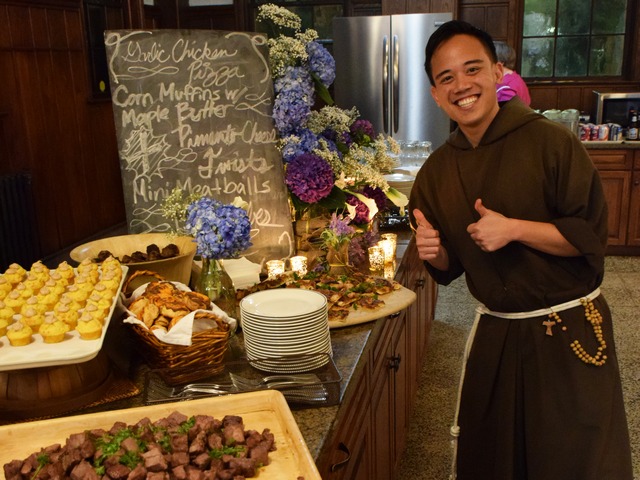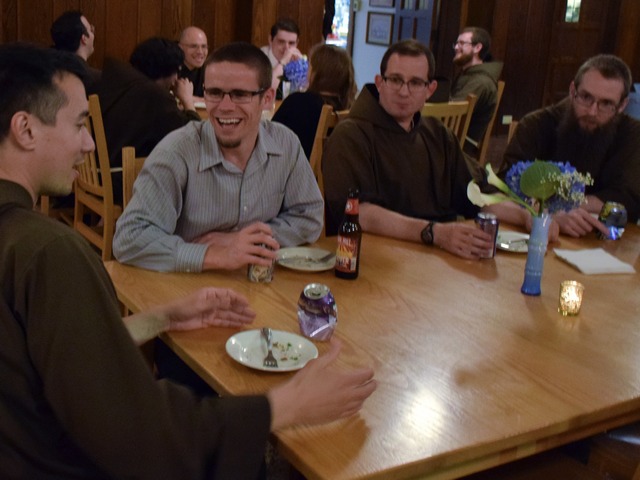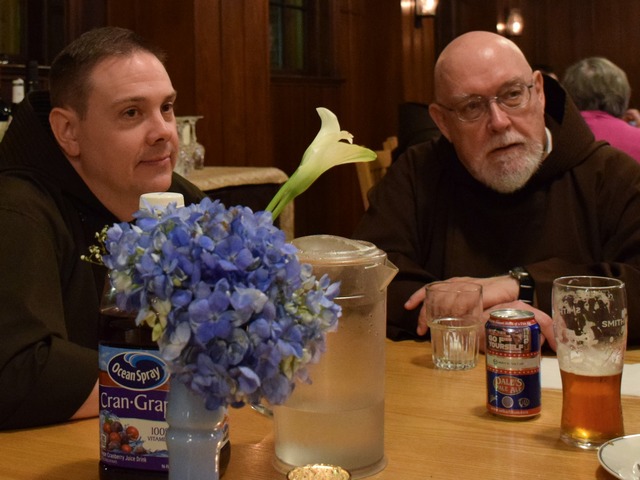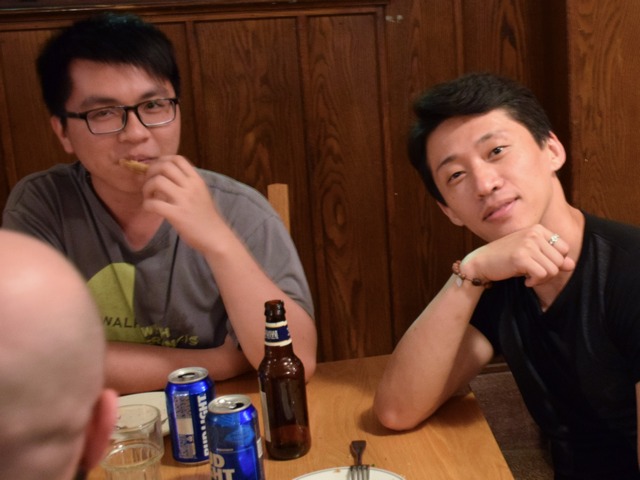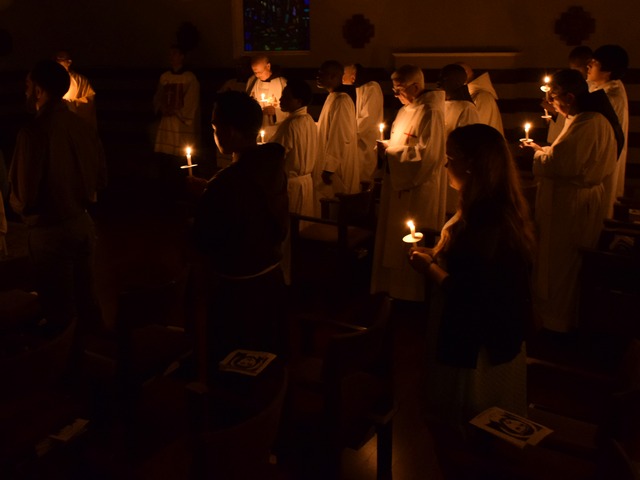 Also from DC, you can find photos of the CapCafé that happened on April 1st. The friars of Capuchin College host the events at a nearby parish in Northeast DC, where men and women from the are gather to pray and sing before the exposed Blessed Sacrament and to share community with discussions and entertainment provided.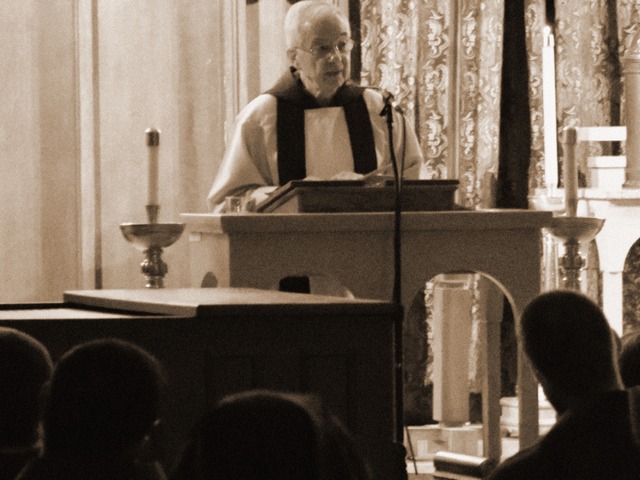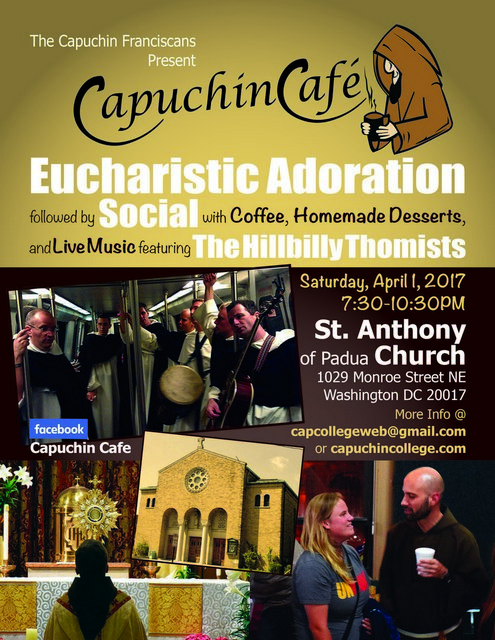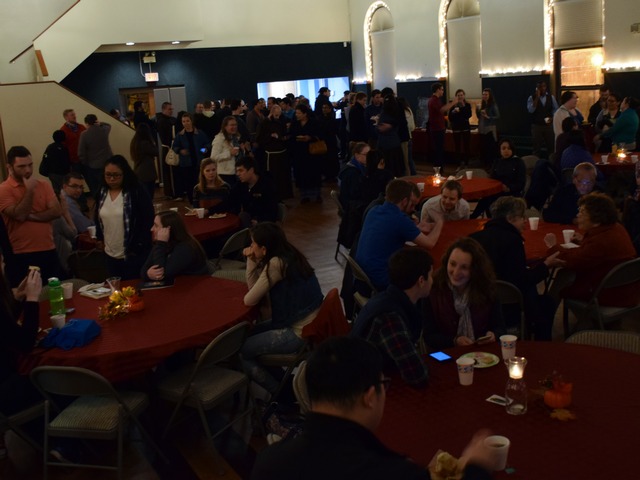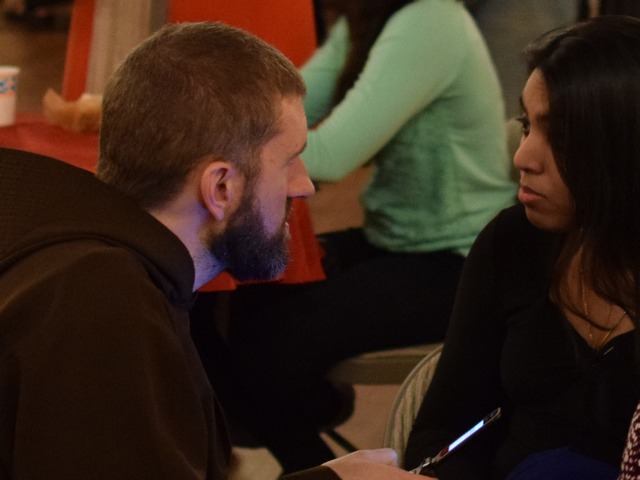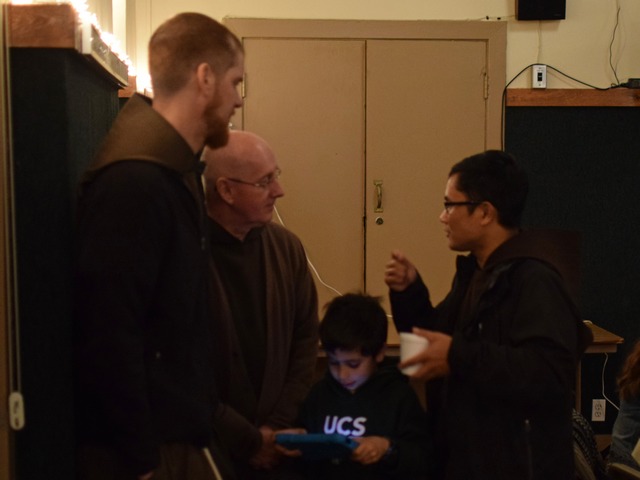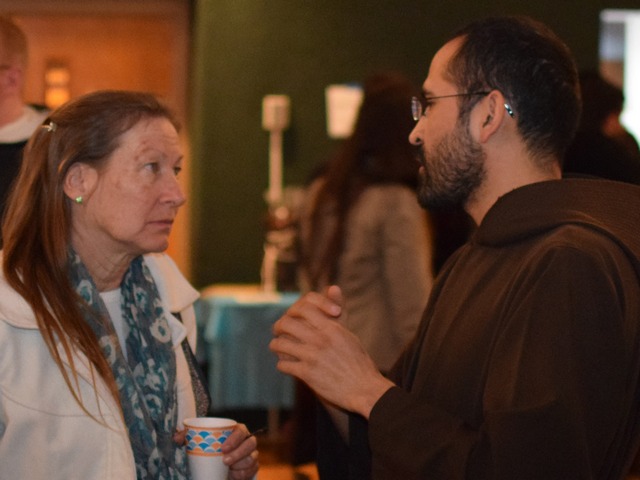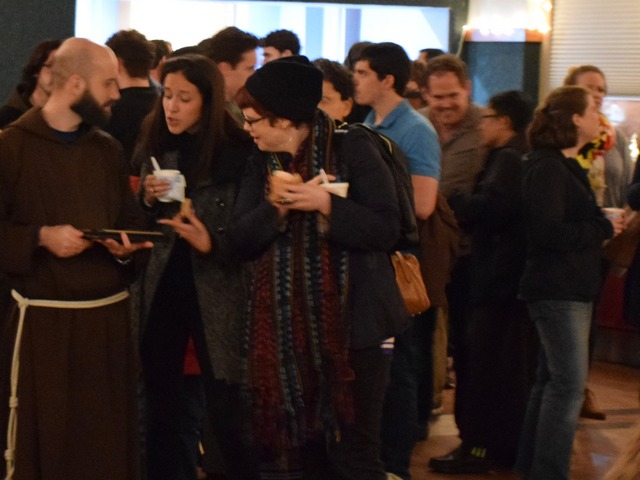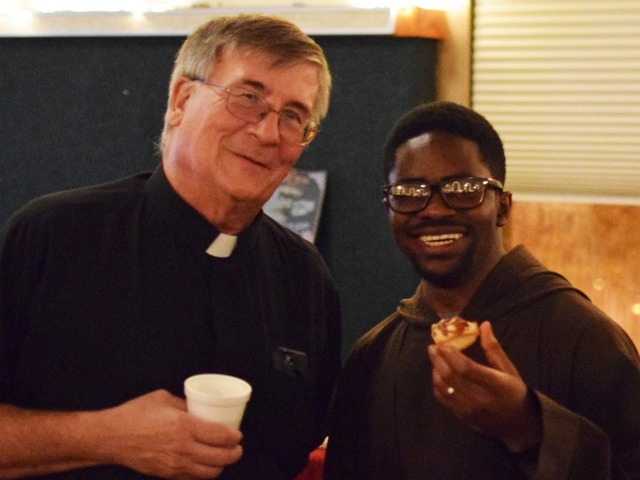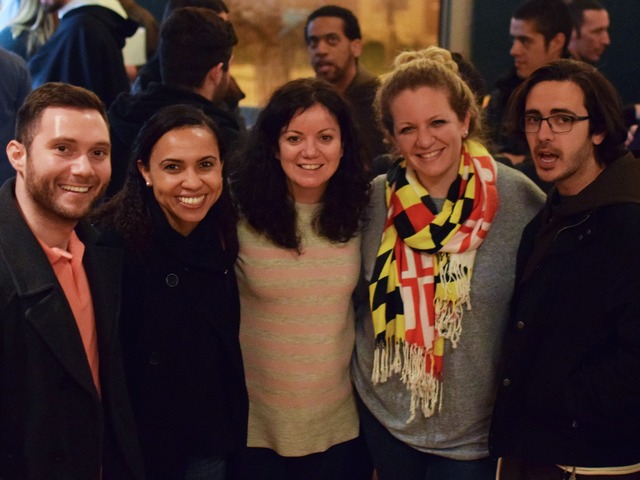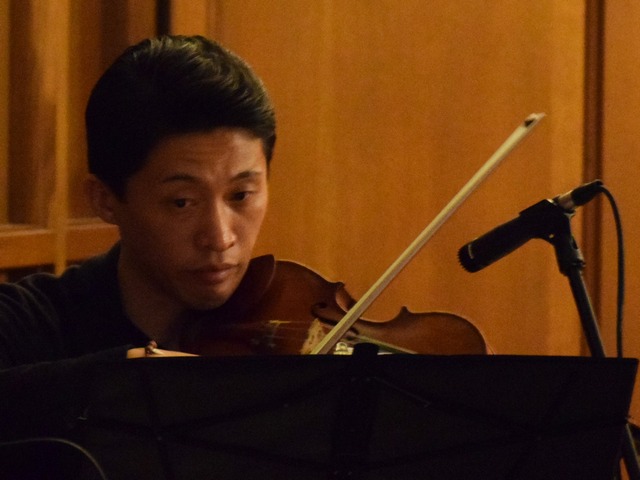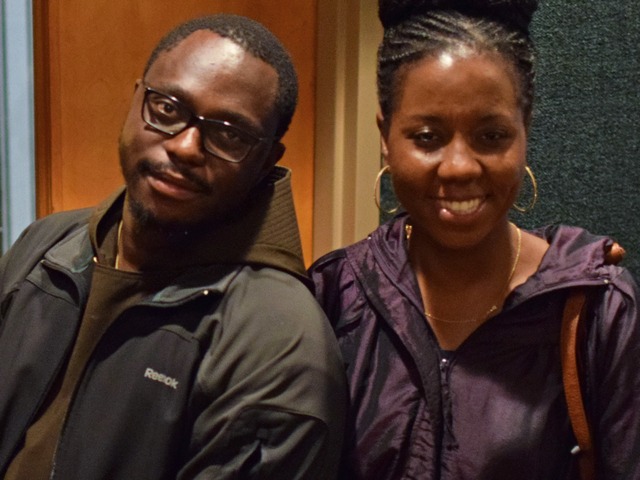 ---
Franciscan Candidates Together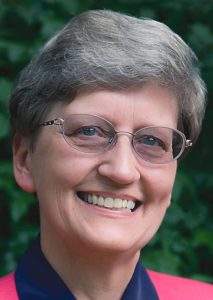 From March 7-10, Sr. Kathy Warren, OSF, a Rochester (MN) Franciscan, led a Formation Workshop for the candidates of the Inter-Franciscan Formation group at Graymoor, NY. The group meets twice a year and has been meeting consecutively for the past 30 years. There were 24 women and 24 men from a number of Communities, representing all branches of the family: OFM communities, Poor Clares and Third Order men and women. Our Capuchin Postulants were there with the formation directors.
     Sr. Kathy addressed "Francis of Assisi: A Critical Message - His Vision of Universal Kinship." Together, the group explored two significant pieces of the life of Francis: his encounter with Sultan Malek al-Kamil (1219) and his Canticle of Creation (1225-26). Reports are that there was wonderful interaction, meaningful prayer, valuable socializing and a delightful "talent show," but we have no photos or videos to prove that . . .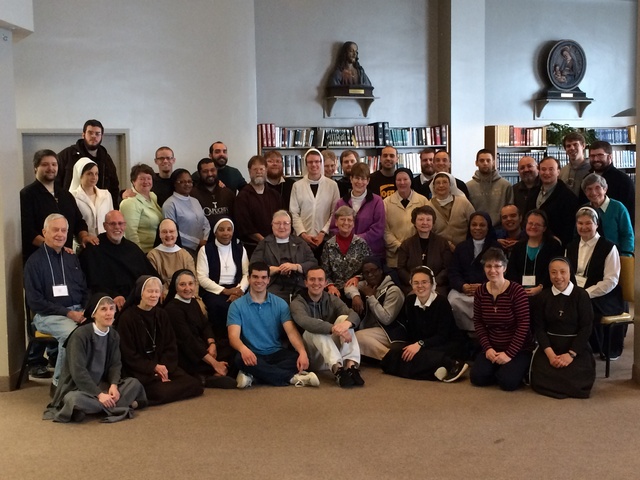 Sr. Kathy and Jayasri (Joyce) Hart co-created a two-part film, In the Footprints of Francis and the Sultan, A Model for Peacemaking, which shows how the courageous act of one man continues to influence thinking about how to collaborate with different faith traditions, ethnicities and cultures. It's available through Franciscan Media (formerly known as St. Anthony Messenger Press).
---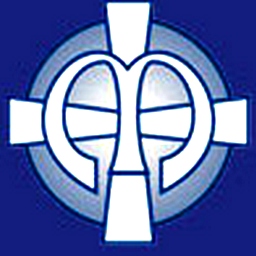 An Honored Roman . . .

Our Fr. Roman Kozacheson, OFM Cap., was recently honored for his work for and with the Schools Sisters of Notre Dame (SSND) of Baltimore, MD. At an "Employee Appreciation" Mass on March 22, he was recognized for "completing 5 years of dedicated service to the Sisters." You notice he tried desperately to get the attention off of his guardian, Paul Zaborowski, OFM Cap. -- struggling to spend at least a few minutes in the spotlight. Both are members of our St. Ambrose Friary in the city, where our brother Paul serves as the local Pastor.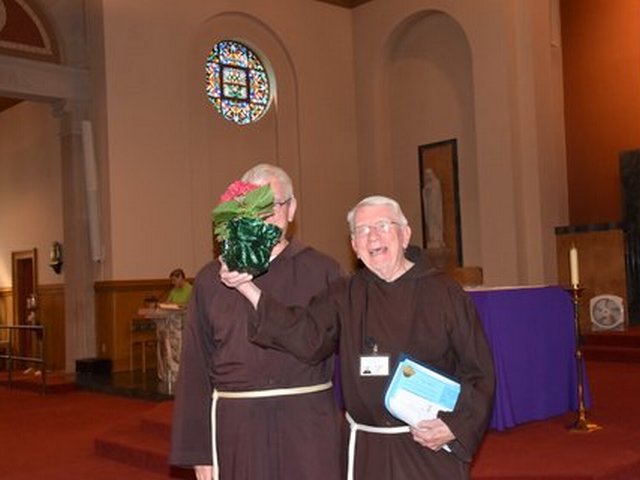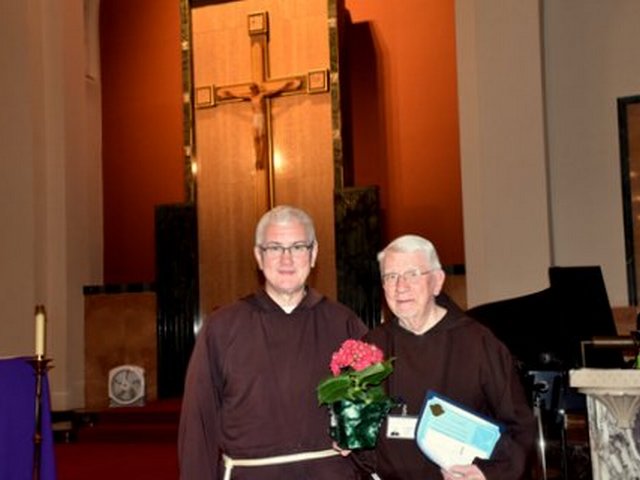 ---
On mission in Ecuador
     From Manuel Avilés, OFM Cap.: "Attached are some pictures from the mission trip to the Amazon in Ecuador [in March]. There were around 40 missionaries including two priests, a Religious Sister, doctors, nurses and students from Franciscan University in Steubenville, OH. The mission provided for some basic medical care, supplies of various medicines, sessions on the Catechism and Masses in villages that are nearly inaccessible except by horse, canoe or foot. The region that we visited is in the Province of Napo, located five hours southeast of Quito.
      Fr. Manuel serves on the parish staff at Parrochia San Miguel in Utuado, PR.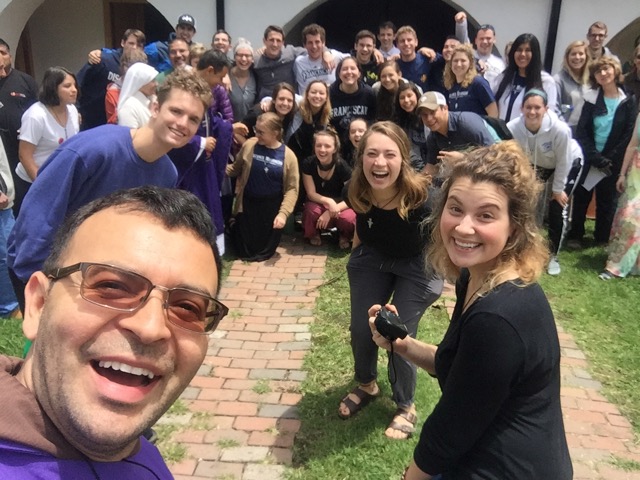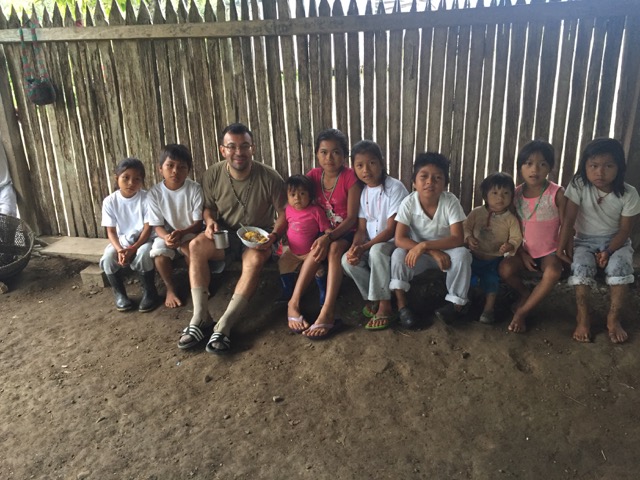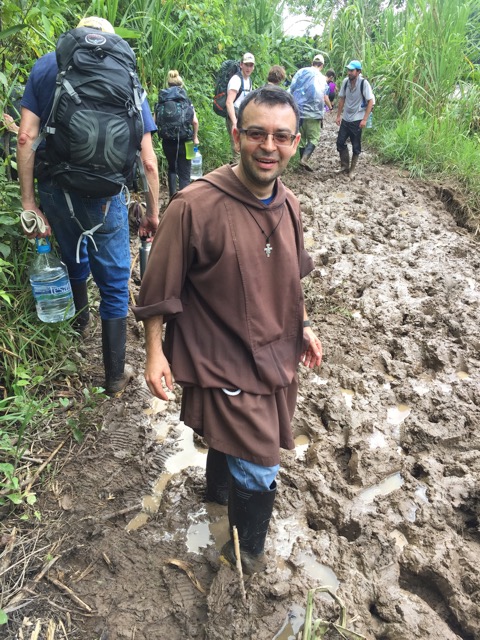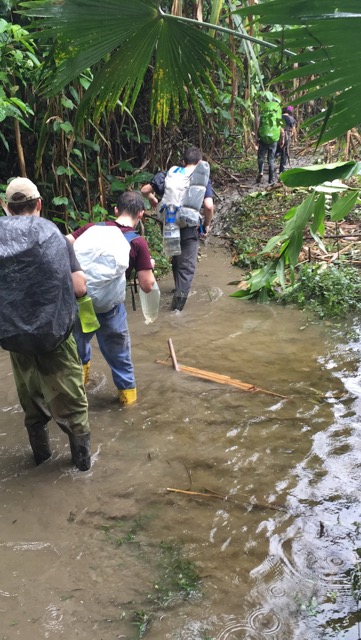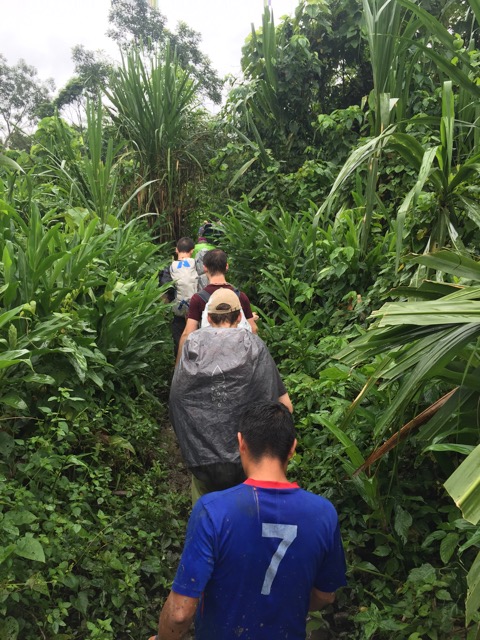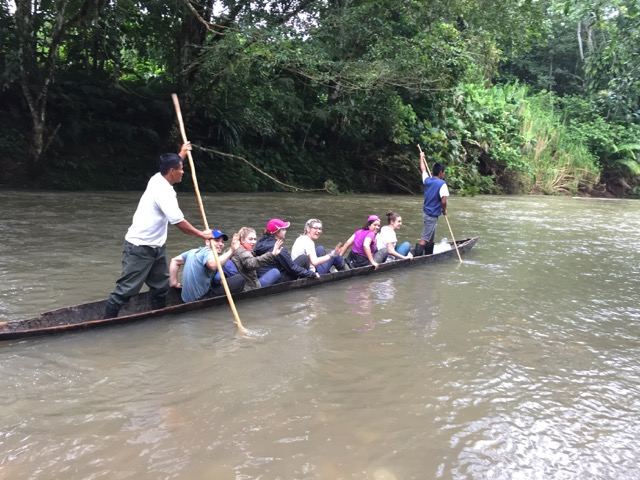 ---
Operation FaithLift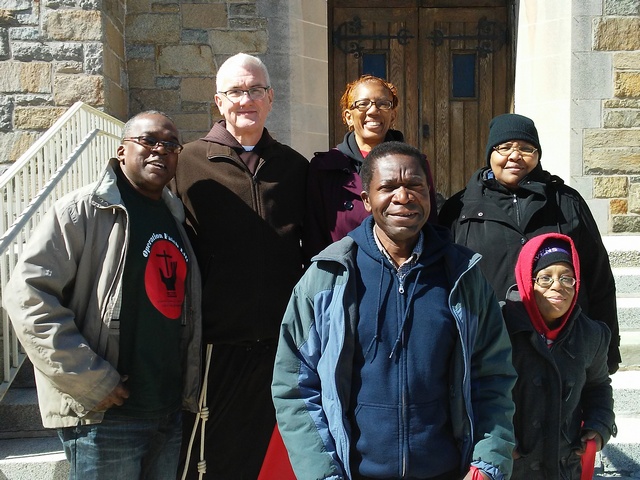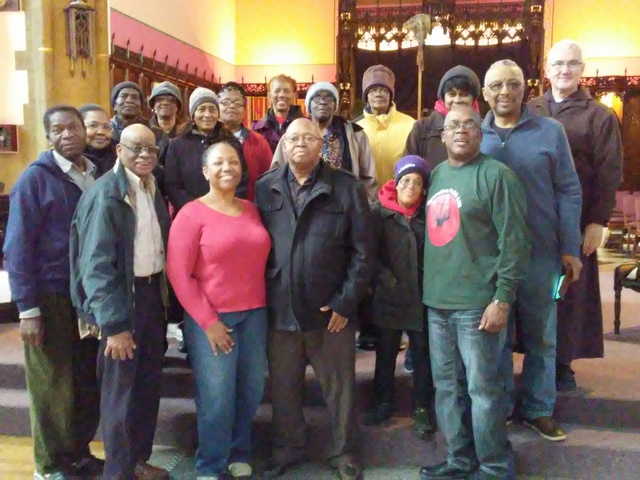 In the morning of Saturday, April 8, about 30 men and women came together from St. Ambrose Parish, St. John Lutheran Church and Holy Nativity Episcopal Church in Baltimore, MD. The group went into the neighborhood and distributed around 500 invitations to worship for Passion (Palm) Sunday and Easter Sunday. The parishes printed a joint invitation, sharing the responsibility of evangelization for all the faith communities.
     Around 4 or 5 of the participants remained in the church as "Prayer Partners" for the success of the morning as the others scoured the neighborhood. Paul Zaborowski reports that their prayers were answered. "It was good to see how receptive people were to receiving the invitations." Many of the recipients of the invitation were present for the various liturgies who may never have made their way without the prayer and action on their behalf.
---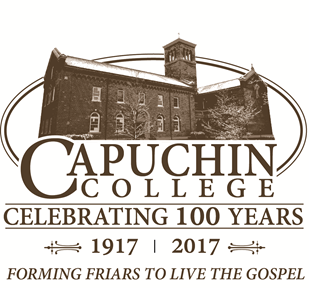 "Seven Last Words" from Cap College

    Our brothers at Cap College have a YouTube channel where they post weekly reflections. Almost every week there are three reflections. One of them is on a part of our Capuchin Constitutions and the others are reflections on other topics. Check out the Seven Last Words presented by the friars here at Cap College. You can view them all here."

       On the channel, you can also view the homily from Paul Dressler for the Easter Vigil.
---
Holy Week at the Novitiate

Phil Bernier writes: "The YouTube video below is a short video that captures some of Holy Week at San Lorenzo. Happy Easter!"
---
Franciscan Superiors Ask Pope
to Allow Brothers to be Elected Leaders


       From the Crux news site (04/11/17): "Superiors of the four main branches of the Franciscan friars formally asked Pope Francis to allow their communities to elect brothers to positions of leadership, even though the Vatican has insisted in the past that ordination is a requisite for 'the power of governance.' " Read the full article.
---
CFP: Time Again for Alverno
     Thanks to

Drew Morken

of our Capuchin Formation Program in Wickliffe, OH, for this photo along from a weekend at our Alverno Retreat House for the friars of the Province.
He writes: We had a great weekend at Alverno (Mar 30-Apr 2).
We were able to spend lots of time with Jesus in adoration,
time in fraternity around the fireplace and time for quiet reflection.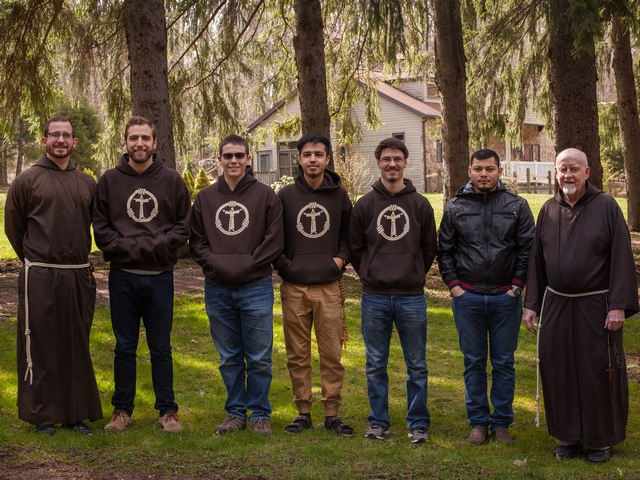 From left to right:

Alex Hostoffer, Andrew Morken, Ryan Schmeltzer,
Pablo Lopez, Sam Hadjis, Kristhian Guillen and Lester Knoll.