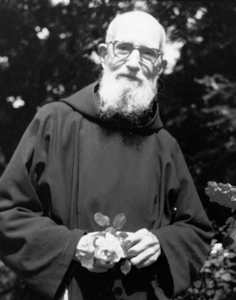 The news has spread and been celebrated throughout the web that our brother Solanus Casey, OFM Cap., is headed for his beatification this fall in Detroit, MI. While no date has been set, Crux news journalist John Allen named Solanus the 'American Padre Pio.' Of course, Fr. Solanus could be the first United States-born male to be beatified. It depends on the date. Another American-born Venerable, Fr. Stanley Rother, the great contemporary hero martyred in Guatemala, is set to be beatified on September 23 in Oklahoma City, OK - ironically, September 23 is the feast of another Capuchin saint: Padre Pio of Pietrelcina.

    Fr. Solanus, a member of the Capuchin Province of St. Joseph, headquartered in Detroit, MI, have been working for the cause of our brother Solanus since his death in 1957. There is a website devoted to the beatified-elect as well as this beautiful video/tour/explanation of the Solanus Center built in his honor and for the edification of our simple, yet astounding, hero . . .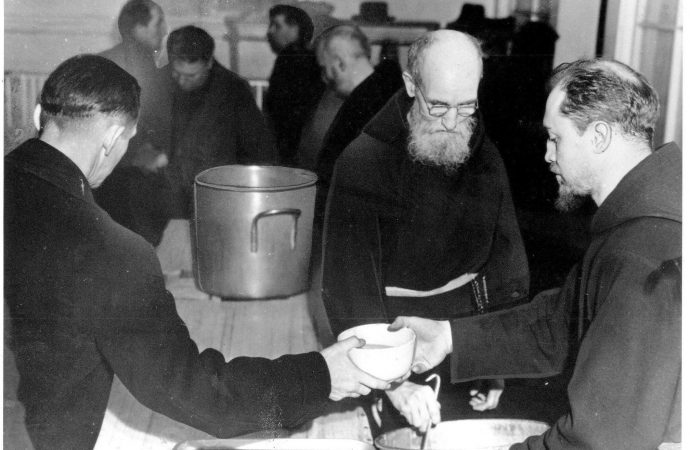 From the same site, you can enjoy learning of Solanus' life and his dedication to the people whom he served and the brothers with whom he lives. For example, this anecdote about his musical talent is shared:"His voice is low and warm and somehow it can make his simplest remark sound like a benediction. The same was not the case when Casey sang. Pulling out his violin, which he loved to play for his fellow friars at recreation, often meant an Irish song was a'comin. Problem was that the happy doorkeeper had a terrible singing voice, which the impediment from his childhood bout with diphtheria only made worse. When the good friars could not refrain from rolling their eyes and cuffing coughs, Father Solanus would politely excuse himself and sneak down to the chapel where he'd entertain an invisible audience and his beloved Prisoner in the tabernacle." We assume the tabernacle candle stayed lit thoughout indicating that the Lord did not walk out on the good intentions of Solanus' joy and praise!.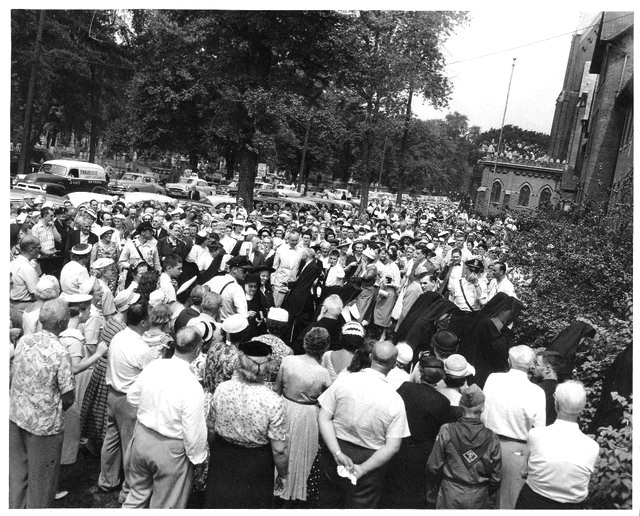 His omnipresent humor, despite the suffering of his last months, is also edifying: With all of this suffering he still kept his habitual sense of humor. When about to leave his room a young sister who was his nurse said, "How about a blessing, Father?" To which he replied, "Sure, I'll take one." When another nurse told him how she had heard so many people speak of him over the years, he responded, "Yes, people often speak of Jesse James, too."

    An estimated twenty thousand of people came to Detroit to pay their last respects and offer a prayer at his viewing.
Join us in prayers of Thanksgiving as we rejoice in the Church's recognition of a friar who has long been a hero of our Capuchin brotherhood.